Landscape & Hardscape Services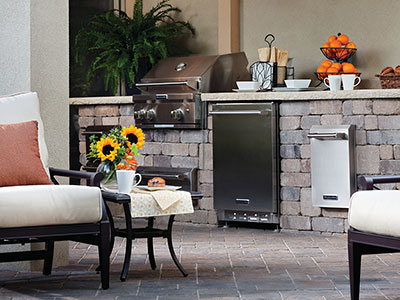 We at Superior Landscaping and Design, Inc. have been in this industry for over 25 years now. Serving clients in and around Panama City and Springfield has been a matter of pride and we also have many repeat clients coming in from Callaway and Lynn Haven. Our experts have successfully completed projects in Destin, Niceville, and Fort Walton Beach over the decades.

Today, a large number of property owners from Wright, Crestview, and Dothan as well as Enterprise choose us for all their landscaping requirements. Not only do we work to provide modern, creative solutions, but ensure that your landscapes will be resilient and long-lasting too. The range of services we offer include:


Hardscape Design
Whether your house is built on a modern, contemporary, craftsman cottage or traditional Victorian style, customized hardscape design solutions can increase the curb appeal of your property and add significant value to it. Commercial properties can also be benefited with specialized exterior hardscape design services. Our expert hardscape design experts will provide advice and recommendations on different design elements that can give you a new perspective of how these spaces could look. You can also enhance the character of your indoor spaces into the yard, using hardscaping features such as driveways, pathways, decks, patios, retaining walls and more. Read More About Hardscape Design »


Patio Pavers
A patio is a superb addition to the outdoor areas of your property. This structure is generally exposed to the outdoor environment, making it important to utilize sturdy and weather-resistant materials in its construction. That is why we recommend the use of concrete patio pavers in these projects. Some of our customers opt for simple patio design and want unique paver patterns to add to the aesthetics of the installation. Others want elaborate Interlocking concrete paver patios where they install outdoor kitchens and pergolas on. Regardless of your requirement, we can handle the job and you can choose from, natural stone, brick or concrete pavers. Read More About Patio Pavers »


Paver Driveways
Driveways are among the first of your residential or commercial property's features that people notice. You want your home or business to make a great first impression, using materials like pavers in driveway construction is the best ways to achieve this. You can choose from a variety of paver stone styling such as non-tumbled paver stone, tumbled paver stone, antiqued paver stone, or even concrete interlocking pavers that look like natural stone. We'll creatively & meticulously design a driveway that welcomes but also impresses your visitors & guests while increasing your property's value and curb appeal. Read More About Paver Driveways »


Brick Pavers
These features are best used for different open areas on your property. By choosing top-quality paving materials, these areas will last for a number of years with minimal maintenance. Today, brick pavers are available in a range of colors, textures, patterns, sizes, and shapes, giving you the opportunity to create the styling you want. Brick paving is versatile and can be used to surface driveways, patios, walkways, decks, poolscapes or other outdoor areas. The installation is easy and they are very rugged products, capable of weathering the elements. We provide excellent brick paver design and installation services. Read More About Brick Pavers »


Pool Decks
Whether you're planning on a new pool deck feature, or would like to upgrade an existing one, we recommend starting with our customized pool deck design & planning solutions. Pool decking could be made from a variety of materials such as vinyl, composite, timber, concrete, and paving. Considering aspects including ease of installation, cost, appearance, durability and longevity, pavers are one of the best options available today. You can opt for natural stone, brick or concrete paver decks based on your budget and specific preferences. Read More About Pool Decks »


Retaining Walls
These structures are specially engineered and installed to provide support and stability to a landscape. They can be visually-attractive features made from CMUs, natural stone, wood, bricks, and concrete. Their primary function is to redistribute the forces & pressures of sloping land and prevent soil erosion. These structural walls can be the best solution to handle various drainage problems. They help level-off sloped yard spaces and increase privacy and improve the safety and usability of your landscape. We can also design dual-function retaining walls, incorporating inbuilt seating/planters in the feature. Read More About Retaining Walls »


Outdoor Kitchens
During the warmer months, there's nothing better than having well-planned outdoor areas to spend leisurely moments with friends and family. A well-planned, functional outdoor kitchen can be a great addition to your yard. Every homeowner has some ideas about how they want this feature to be. Our designers work closely with you to ensure you get the type of installation you envisioned. We plan every aspect of the outdoor kitchen right from the paving and seating to countertop materials, plumbing and gas installations for your BBQ and gas ovens. We help you plan this space and all the features in it with attention to detail and recommend materials and products that will be weather- resistant and long lasting. Read More About Outdoor Kitchens »


Landscape Design
The foundation of any great landscape is unique & creative designs and plans. We design landscapes that are appealing, functional and durable. Whether you need small alterations to your yard or a complete redesign of your commercial property's grounds, we are the professionals to call. Our services include start-to-end softscape and hardscape designing solutions.

We pay careful attention to the needs of our clients and customized solutions to suit their preferences and budget. Our experts ensure that the plans include low-maintenance materials and functional spaces that will increase the value of your property and provide years of trouble-free use. The designers work on your ideas while providing recommendations and advice on functionality and movement flow in the outdoor areas of your home or business. Read More About Landscape Design »


Landscape Maintenance
Maintaining landscaped areas on your property can be time-consuming and tedious. Between weekly lawn mowing, shrub &plant pruning & trimming, weeding, fall & spring cleanups, and cleaning of hardscapes, these tasks can be quite taxing. Our company offers a range of landscape & commercial grounds maintenance solutions that help maintain the beauty and resilience of various features in your landscape. Our team handles weekly landscape maintenance tasks with the same levels of dedication and skill as seasonal ones. We use the best products in our work, ensuring your landscape looks great at all times. Read More About Landscape Maintenance »


Irrigation
Whether you have a large commercial landscape or a compact yard, the plants, trees, and turf in these areas will need regular watering to keep them lush green and healthy at all times. This makes irrigation a very important aspect of any big or small landscape project. As expert professionals in the field, we understand that every landscape is unique and it's why we cater to the specific needs of our clients. Our customized approach to irrigation design &installation ensures you get the best products installed skillfully. We recommend the inclusion of automatic sprinkler systems, sensors, and timers, controllers, as well as drip irrigation systems and more. Read More About Irrigation »

We work hard to make sure that your project is completed to your satisfaction. For any hardscape design services, feel free to contact Superior Landscaping and Design, Inc. and discuss your requirements with our in-house experts. You can contact us via this number 850-832-9922 or send us queries through this Contact Us form and we will respond shortly.

We Provide Services to the Following Cities, Towns and Surrounding Regions of FL: